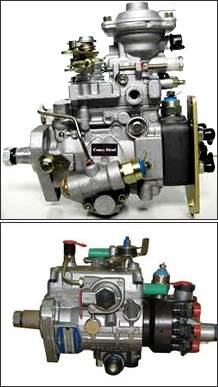 UHD coming to a TV near you, just not soon
Buzzed over those huge UHD TVs at CES 2013? Here are the facts to help you understand why they may not replace HDTVs any time soon.
Ultra-high-definition or UHD TVs display four times the resolution of 1080p sets, thus the term 4K. But while UHD TVs already boast big brands Sony, Sharp, Samsung, LG and Westinghouse as early adopters, the market may not be ready for this technology yet.
For one, there is currently close to zero 4K content available. Networks are reluctant to broadcast UHD images due to the significant investment necessary in upgrading the entire image capturing and broadcasting systems.
Within Asia, for example, only Japan and South Korea have demonstrated or indicated plans of testing UHD TV broadcasting.
Meanwhile in Europe, EutelsatComumunications launched the first dedicated demonstration UHD channel in the region on Jan. 8, 2013. The broadcast, delivered via satellite, has a resolution of 3840x2160 at 50fps and transmitted at 40Mbps. Ben Drawbaugh wrote on Edgadget, however, that this is "not necessarily an indication of future Ultra HD broadcasts utilization, as they're expected to use the more efficient HEVC codec."
UHD content-related issues extend to storage and playback.
Chris Boylan, editor of Big Picture Big Sound, said in an interview with TechNewsWorld that Blu-ray Discs require a major revamp to the format specifications to deliver a 4K movie at home. "A 50GB Blu-ray Disc simply can't hold a two-hour plus movie in 4K resolution."
Further, most current Blu-ray players are not designed to play back native 4K content, although a few models with built-in 1080p to 4K upscaling are available.
As for dedicated 4K players, only Red Digital Cinema Camera and Sony have announced plans of releasing such devices.
Red Digital Cinema Camera has started accepting preorders for its $1,450 Redray 4K Cinema Player, which can play HD, 3D and 4K content and boasts 1TB hard drive.
Sony is bundling a UHD video player with the XBR-84X900 UHD TV, which has an official price of $24,999. The player is a hard disc server preloaded with 10 4K movies and several 4K video clips.
A caveat, though. The video player is a bonus "loaned" to those who buy the XBR-84X900, leading CNET to ask if buyers might be eventually asked to return the player or pay for it.
Big in size, high in price
At CES 2013, where Samsung debuted its flagship 110in UHD TV, it was clear that in the case of UHD TVs, size matters.
Size, however, also hampers.
Research and tests show that 4K content requires a screen size of at least 84in for optimal viewing as UHD spells little difference on displays smaller than 50in.
Couple an 84in UHD TV with the recommended viewing distance of 7m and you have a rather limited market of consumers whose houses are large enough to accommodate the huge space requirements.
Prohibitive retail prices are also reinforcing the "upper crust" tag of UHD TVs.
A good base price for 84in models would be $20,000, although China maker Skyworth does offer a $16,000 version.
Needless to say, larger TVs command even higher quotes. Westinghouse's 110in model, built to order and custom-installed, is at a staggering $300,000 while Panasonic's 152in model went on sale at Harrods last year for close to a whopping $1 million.
For the everyman, this is not a simple case of shelling out a couple of thousands of dollars for the latest in TV luxury.
Bottom line, UHD TV is exciting technology that will surely change viewing habits. But do not expect it to take off at mass-market levels just yet.